Mini-cases
Weekly Case: ASTHMA 
Clinical knowledge
-Clinical diagnosis of asthma
-Management of asthma
Anatomy  
-Anatomy of upper and lower respiratory tract and lungs
Physiology  
-Regulation of bronchodilatation and bronchoconstriction by central (vagus) and  local circuits, including release of mediators by the mast cells
-Lung function tests for obstructive and restrictive lung disease
Pharmacology
-Pharmacology and pharmacokinetics of epinephrine, beta 2 agonist, theophylline  (difficulties using this drug), steroids, corticosteroids, and other non-steroidal  anti-inflammatory agents Biochemistry
-Regulation of blood pH by the lungs
Microbiology
– Bacterial and viral causes of Ludwig's angina, tonsillitis, peritonsillar abscess,  epiglottitis, laryngitis, bronchitis, and pneumonia
Immunology
-Regulation of mast cell degranulation
-Mediators released by mast cells and their influence on bronchial smooth muscle  constriction, mucus secretion, and mucosal edema
-Awareness of C1-esterase deficiency in the etiology of angioedema.
-Relation of prostaglandins and eicosanoids in the regulation of bronchial  constriction and the effects of aspirin and other non-steroidal anti-inflammatory  agents in these circuits
Pathology
-Pathology of asthma
-Understanding of the three complications of bronchial occlusion in the asthmatic:  bronchial smooth muscle constriction, mucosal edema, and mucus hypersecretion  and inspissation
---
Mini-cases
Cystic fibrosis
3. Alpha 1 antitrypsin deficiency
4. Sarcoidosis
Weekly Case: ASTHMA 
Clinical knowledge
-Clinical diagnosis of asthma
-Management of asthma
Anatomy  
-Anatomy of upper and lower respiratory tract and lungs
Both lungs are divided into lobes (see the image below). … The right lung comprises 10 segments: 3 in the right upper lobe (apical, anterior and medial), 2 in the right middle lobe (medial and lateral), and 5 in the right lower lobe (superior, medial, anterior, lateral, and posterior).
Physiology  
-Regulation of bronchodilatation and bronchoconstriction by central (vagus) and  local circuits, including release of mediators by the mast cells
-Lung function tests for obstructive and restrictive lung disease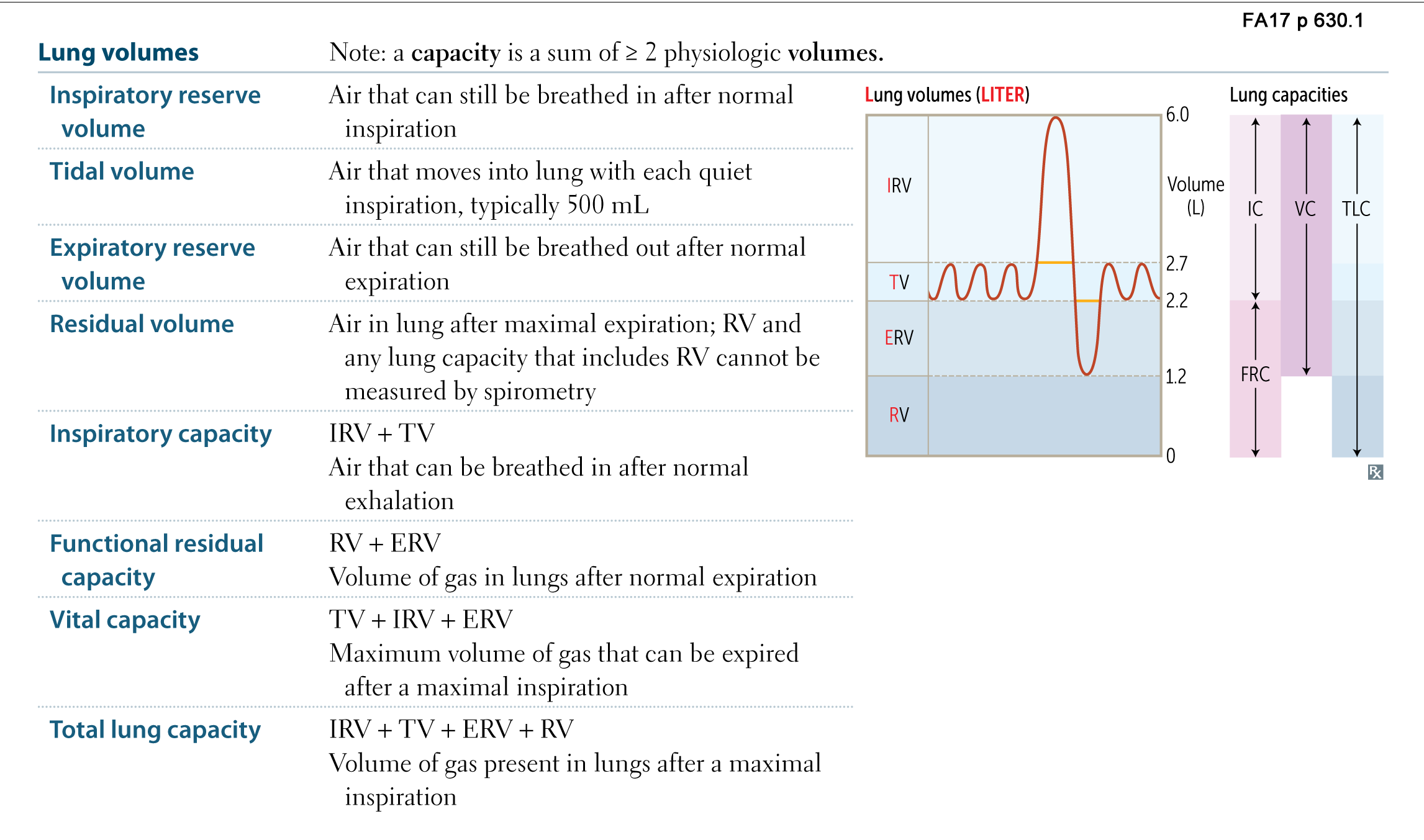 Pharmacology
-Pharmacology and pharmacokinetics of epinephrine, beta 2 agonist, theophylline  (difficulties using this drug), steroids, corticosteroids, and other non-steroidal  anti-inflammatory agents Biochemistry
-Regulation of blood pH by the lungs
Microbiology
– Bacterial and viral causes of Ludwig's angina, tonsillitis, peritonsillar abscess,  epiglottitis, laryngitis, bronchitis, and pneumonia
Immunology
-Regulation of mast cell degranulation
-Mediators released by mast cells and their influence on bronchial smooth muscle  constriction, mucus secretion, and mucosal edema
-Awareness of C1-esterase deficiency in the etiology of angioedema.
-Relation of prostaglandins and eicosanoids in the regulation of bronchial  constriction and the effects of aspirin and other non-steroidal anti-inflammatory  agents in these circuits
Pathology
-Pathology of asthma
-Understanding of the three complications of bronchial occlusion in the asthmatic:  bronchial smooth muscle constriction, mucosal edema, and mucus hypersecretion  and inspissation